Delivery and collection
every day from 9:00 am to 17:00pm
Feel free to explore without the hassle of starting and ending from a fixed location.
We will deliver and collect bikes from your home, hotel, caravan or holiday let.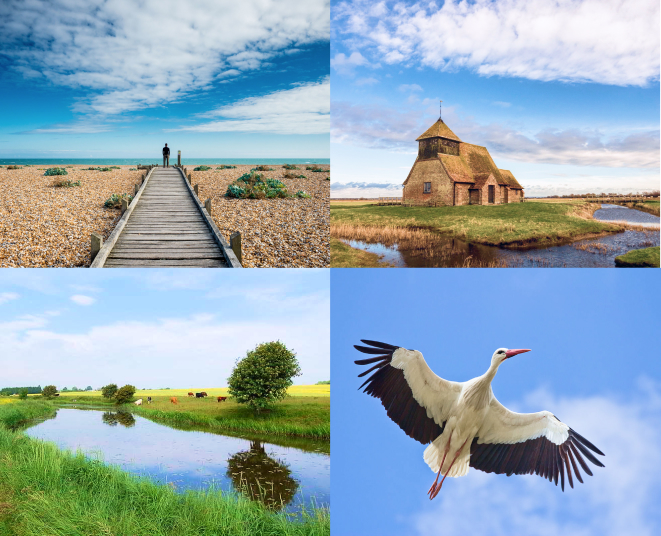 Find out where you can explore
Meet our bikes and equipment
We are Mark and Louise!
Raising two small boys left us with little time to ourselves. By cycling for a little bit every day in this beautiful scenery, we re-discovered our freedom.
Now, we want to help more people experience the same thrill, so we started Channel Bike Hire so that more people could explore Romney Marsh by bicycle.
FAQs
Q. Do we have to book, or can we just turn up?
A. We don't operate from a retail premises, we deliver bikes to your front door. We do get busy, so it is advisable to book, but we can deliver same day. Contact us if you have more questions about this!
Q. Do you charge for delivery?
A. We do free local delivery to: Greatstone, Littlestone, Lydd, Romney Marsh, New Romney, Camber and Dungeness.
We also have competitive delivery rates to further away. Contact us for more info!
Q. Is Romney Marsh a good place to visit with kids?
A. You bet! There is loads of off-road cycling to be enjoyed, and plenty of activities to keep the young ones interested.
Check out the Railway of the .... for more!
Q. What happens if the bike breaks down?
A. You can call us on (+44) 07399446180 and we will be with you as soon as possible!